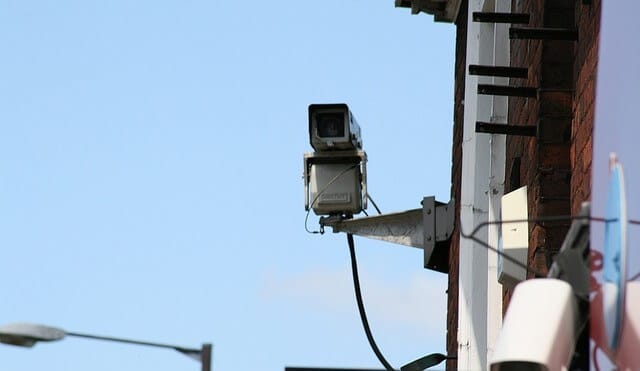 5 Benefits of CCTV for your Business
"Look at the average High Street, and it soon becomes obvious that cameras are guarding shops, car parks and indeed pedestrians, day and night. That is the beauty of CCTV; it's there, watching through all hours, all weathers and all situations, when people, emergency services and business owners cannot be. Take observations further and you can see CCTV devices in public transport, at cash machines and inside shops and stores; all for very good reason. With technology allowing for even High Definition imaging from a variety of camera types, both the preventative impact of visible cameras and their usefulness after a security event are essential benefits to businesses.
The first clear benefit of having CCTV in your business is two-fold; others have camera security systems, so don't be a 'soft target' and pass over having this particular technology. Home Office studies have shown that where CCTV is obviously in use, criminal activity will displace to surrounding, less secure, areas. Cameras also allow events to be monitored; staff and incidents can be reviewed at leisure (when recorded). Devices can even be set-up to stream real time images to your mobile phone or home computer. Security can be managed in terms of deterring crime and visible cameras work; anyone driving over the speed limit knows that a camera ahead forces a change in behaviour.
Secondly, cameras never lie; as the saying goes. If cameras do not deter a crime, be it one committed by an outsider, or one committed by a staff member, they certainly clarify the facts. Even if footage is not used in a prosecution in a Courtroom, any business owner will be reassured having an impartial 'eye' on events. This point extends beyond criminal activity to wider issues of productivity and honesty amongst employees.
The third point relates to earlier points, but it is worth noting – cameras don't take weekends off, they don't go on a 2-week holiday and they don't have a break – and they don't take a wage every month either. Whilst CCTV use is most effective when combined with other measures; supervised staff, alarm systems and well-placed premises, as a base-line bit of security 'kit', they do their job regardless of other factors.
The fourth benefit of using visible CCTV is not solely about deterrent or security but about safety. If front-line staff interact with customers then there is added peace of mind having a camera for security. Confrontational customer behaviour or more serious incidents can be captured and used as evidence as needed. The other side of this is that health and safety can be monitored; alongside training staff and investing in the workforce, any bad practice can be swiftly identified and acted upon. If premises are large and staff numbers low, CCTV can monitor areas to ensure there are no issues; staff illness or emergency, fire, water leaks and such.
Last but not least, investing in business premises, stock protection or general health and safety can drastically reduce insurance premiums. This makes considering the installation of CCTV not only ethically useful but financially advantageous too.
CCTV in itself is not a cure-all; any system will potentially have blind spots and does require a degree of maintenance and monitoring (which can also be a professional role carried out by installation companies or security firms), but it shows the public and staff that premises and people are protected; that law and order is expected and that business owners have invested in all of these safety and security elements to enhance the business overall."