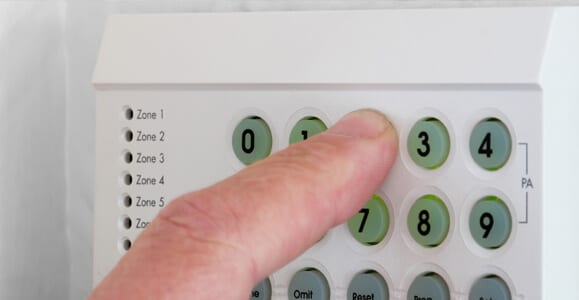 Replacing Your Home Alarm System
The most common of burglaries up and down the country are carried out by seemingly normal looking people in unsuspecting street clothes on your average work day. They enter through an unlocked door or window, or cleverly enter by 'force', a lot of the time with minimal effort or noise. Their aim is to in no way attract attention by looking or acting suspicious or making a terrible noise breaking in. This will greatly reduce the burglars likelihood of getting caught.
Installing a home alarm system is the most popular choice of security for homes and one of the biggest deterrents for burglars. Any attempted break in whilst your system is activated will send out a loud siren signal, warning surrounding people and houses the moment you are being burgled.
Know when to replace your home alarm
It can be hard to know when exactly to upgrade and replace your home alarm system, and risking it or holding it off could mean bad consequences. Keep in mind that maintenance and battery replacements are crucial to keep your alarm in good condition.
If your alarm has a fault meaning it frequently goes off on a false alarm, you need to repair or replace it as soon as possible. Neighbours will start to ignore an alarm that goes off periodically, so when you have replaced your alarm it is extremely important to make sure to tell your neighbours that you have done so. This will ensure that they no longer assume your house alarm is always a false alarm.
If your alarm is 10-15 years old it's likely that it is not on top form anymore, even with battery replacements and maintenance. For optimum security, you should consider upgrading your home alarm system around the 7 year mark.
Choosing a home alarm system
At Innov8 Security, our top priority is our clients safety and satisfaction. We are focused on giving you the best possible burglar alarm and security system to suit your property and your situation.
If you are unsure which alarm system you want or need, you can call us at Innov8 Security on 01279 305922, or email us at dave@innov8security.co.uk with your query.
Installing your new alarm
Installing your new alarm should only take a few hours, so you can renew your homes security in the space of one day! We will full explain your new home security system for you and answer any questions you may have.
At Innov8 Security we offer our services to people living in and around Hertfordshire, Essex and North-East London. We are also fully qualified and experienced in the maintenance of your alarm system. Keeping our number on tap is an easy way to make sure you never leave your home unprotected.