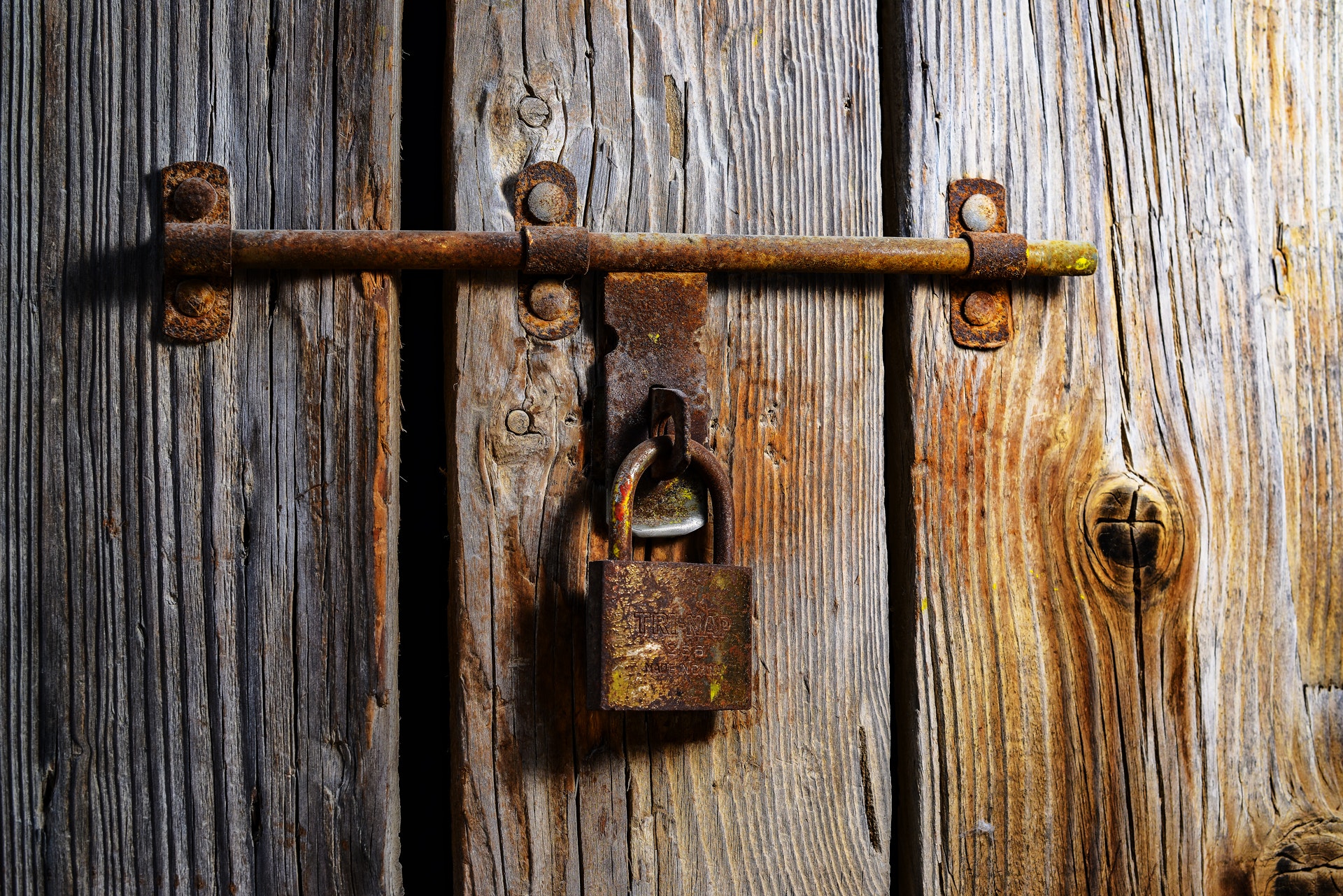 What to think about when choosing a padlock
For added security to outbuildings, garages, sheds, and warehouses, for example, many people choose a padlock. This can be the ideal way to add that extra layer of security for a relatively small amount of money (although some of the more impressive padlocks certainly aren't cheap). However, you need to make sure that you choose the right padlock when you are searching for one – here are our tips on what to think about.
Check The Quality
Whether you're on a budget or not, you might want to opt for one of the cheaper padlocks. However, although you can save money this way, if the build quality of the padlock isn't any good then you could lose a lot more than a few extra pounds from your bank account; if the build quality is poor then that padlock might fail when someone tries to break through it.
Small Shackle
The shackle is the curved metallic part of the padlock – the part that clicks into place. This is the part that would-be thieves go for first when they are trying to get through a padlocked door, and in some cases, it can be easy to cut that shackle using tools. If possible, look for a padlock with a small shackle, so that when it is closed you can't get a tool between it and the body of the padlock. This means there is less chance for tools to be used to open it.
Coating
Do you want a padlock with a weather resistant coating? Most padlocks are made from brass and steel, but if you can have a coating such as plastic, chrome, or zinc, for example, this can give you added protection (plus it will help to make the padlock last for longer, and look better too).
Hardened Or Stainless?
When you are looking for padlocks, you'll likely see the word 'hardened' or 'stainless' (or both) written on the good quality ones. This refers to the steel they are made from. Hardened means that the steel was carefully cooled and heated during the production stage, which means it is more difficult to cut through. Stainless means that it is resistant to rust. Which is most important to you?
Keys
Not all padlocks need keys – some work on a number combination mechanism, and you might prefer using this kind of security than worrying about keys. However, if you do prefer having a key for your padlock, there are some things to think about. There are some padlocks that have unique keys, and they cannot be copied. This makes for extra safety, but do remember that if you lose the key then you will need to contact the manufacturer for a replacement, and this could take some time. If you do this, you will need to ensure you have your proof of purchase.
Reviews
To ensure you really are choosing the best padlock you can, you should look at reviews, both online and offline, to see what other people thought about them. Independent testing bodies will have done a lot of work on the testing of padlocks, and this is something else you can check out. There are a number of different standards to look out for including 'sold secure' (this is the standard that the Master Locksmiths' Association owns and it is highly respected by insurance companies, the police, and the Home Office) and a kite mark (the oldest quality mark in the world which is owned by the British Standards Institute).
Lubricate
After you have bought your padlock, you will need to look after it. This means lubricating it on a regular basis. This will prolong the life of the lock, and protect it from corrosion.