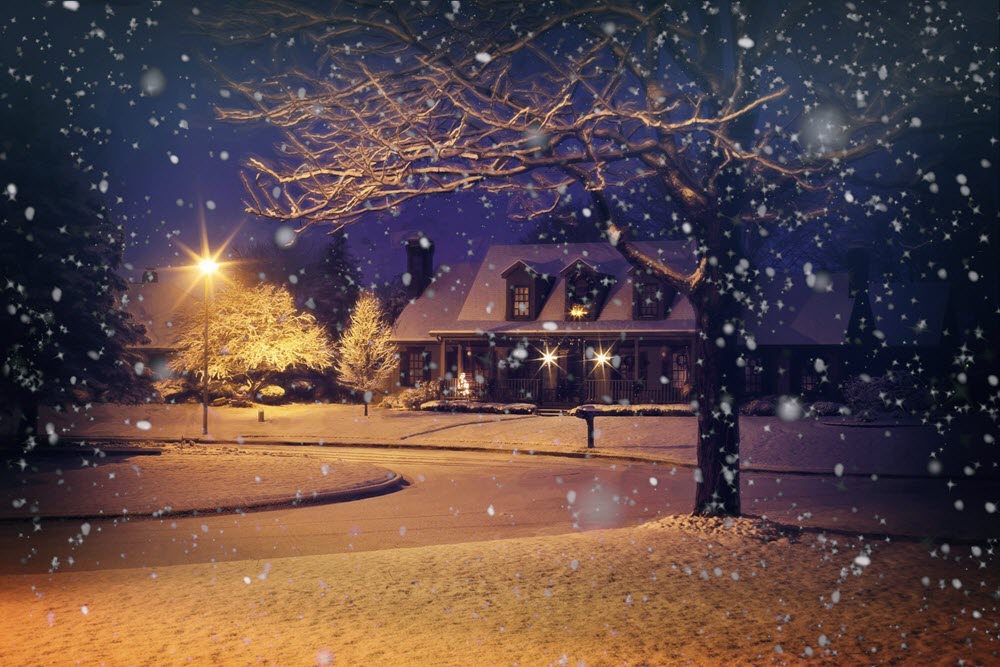 6 Ways To Keep Your Home Secure At Christmas
Christmas is such an enjoyable, exciting season, and we all feel that little bit kinder towards our fellow man. Well, nearly all of us. Sadly, thieves and burglars are rife at this time of year as they know that people's guards will be down, and that there will be a lot of new, potentially pricey, items arriving and being stored in people's houses. Therefore, burglary rates tend to rise during the festive period. There are some ways you can secure your home, though, and our guide will help you.
Hide The Gifts
A Christmas tree in the window always looks wonderful, and it's lovely to be able to see it from the outside as well as enjoying it inside. However, if you can see it, so can a potential burglar. In fact, they will be looking specifically to see the houses that have trees in the windows because where there are trees, there are presents, and where there is a window there is the possibility of easy access.
It's a good idea not to leave the presents under the tree until such time as you need them to be there – Christmas morning, for example. Until then, hide them away in a cupboard so that they aren't on display.
Be Careful On Social Media
Bragging about the gifts we got at Christmas might be fun, but if your profile is public then a burglar will happily take some time to scroll through and find out exactly what the people in your neighbourhood got for Christmas, making it easier to target that particular present. This makes it easier and quicker for the thief, and it makes it more likely that you'll be targeted.
Make sure your profile is private at the very least. Even better, don't post about what you received as temptation is everywhere.
Dispose Of Packaging Carefully
There will be a lot of packaging that goes out as rubbish over Christmas. Lots of it will be paper and cardboard, and you might put them into clear recycling sacks, or even bundle it all together in a bigger box. This means that a thief can see exactly what has been opened in your house and they might want to take whatever it is for themselves.
When disposing of your packaging don't put it out on the kerbside until the morning it is due to be picked up. If you're at home and you hear the binmen coming up the road, you can even leave it to the last minute (although only do this if you're sure you'll be able to catch them). Or hide the giveaway packaging inside others. Burglars might risk a quick glance at descriptions already on display, but they probably won't chance rifling through bags and boxes when so many people are around and off work.
Watch Those External Lights
More and more people are choosing to not only decorate the inside of their homes, but the outside too, and that's a lovely thing – it's great to walk or drive down a festively lit road. However, there is a security issue with this that you should consider. If you have plugged your exterior lights into an inside plug and run the cable through the window or door, you are leaving a tiny wedge of space. It may be minuscule, but it could be enough to give a burglar the leverage they need to get inside.
Use Timers
You might be out at any number of Christmas parties and functions, and on the day itself you might be heading off to family and friends for the day. If you home is going to be empty for any period of time, put your lights on a timer. This will make it look as though someone is home, and reduce the chances of your property being targeted.
Watch Out For Carol Singers
Carol singers are lovely, and they can be quite a treat, but they also mean that you are distracted at the front door, leaving the rest of your home unprotected. Although the majority of carol singers are doing it for good reasons, some might be doing it to allow a 'colleague' to get into your home and make off with your presents. Or they might be knocking to see if you're in, and to gauge what security is like.
If someone knocks at the door and you're not comfortable about answering, you really don't have to; you can even tape a polite note to that effect to the door to let them know. If you do open the door, keep your valuables close to you, and make sure every other door and window is secure before you do so.