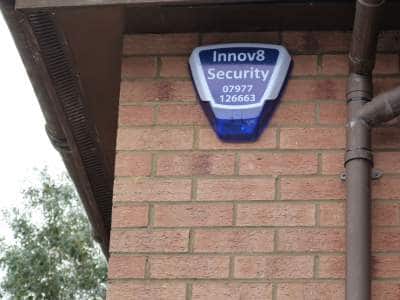 The benefits of being involved in a Neighbourhood Watch scheme
A Neighbourhood Watch scheme is something that many areas can benefit from for a number of different reasons. The main point of having such a scheme where you live is to prevent crime, but if you can meet up regularly and communicate information between yourselves and pass that information on to the police where necessary, you can do a lot more than that. Here are some more reasons why being involved in a Neighbourhood Watch scheme is a good idea.
A Safer Community
As long as the people who are part of the Neighbourhood Watch group in your area do all play their part, the results can be impressive. You will need to have regular meetings (essential to ensure that problems are dealt with swiftly, and so that everyone can feel safer knowing that the neighbourhood watch is taking things seriously), review CCTV footage if required, and make sure you have a group objective so that everyone knows what is expected of them.
It's also important to work together with the local police. In order to have a peaceful, safe community, you'll need to have a good understanding of the most common crimes, what to look out for, and what action to take. There should always be a law enforcement liaison officer that helps with each meeting, or who is at least contactable, to make sure things run smoothly.
Don't forget to publicise the fact that a neighbourhood watch scheme exists in the area, as this alone can make criminals think twice about trying anything.
Create Awareness
Another benefit to having the Neighbourhood Watch in your area is that it creates a definite sense of awareness of anything that might be happening. More people will be looking out and keeping watch, making sure that everyone is kept as safe as possible. That has the added bonus of making the neighbourhood more welcoming and generally a better place to be. When that happens, crime becomes less likely anyway.
It's useful for Neighbourhood Watch members to get to know their neighbour's schedules, especially if they are away from home for large parts of the day. Most burglaries actually take place between 10am and 3pm according to statistics, and of course, assuming people are at work during standard hours, that's when a house is going to be left empty. Noticing when something is different and being alert to any potential issues is essential.
As a bonus benefit, the Neighbourhood Watch will foster a sense of community too; you will be able to openly ask questions and air concerns with your neighbours and solve problems together to make your area better and safer.
Discuss Important Topics
Since you will be meeting regularly as a group, it makes sense for the Neighbourhood Watch to discuss other issues as well. It could be littering, or street lighting. Perhaps parking problems or how to enter your area into a funding bid. A Neighbourhood Watch group can discuss all of these important topics as well as the area's safety and security, giving everyone a specific purpose.