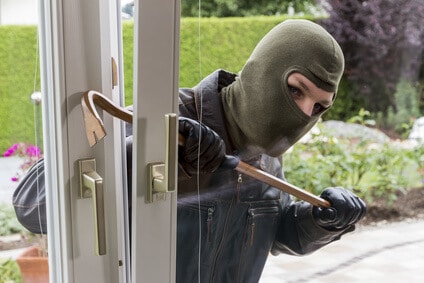 Tips To Keep Your Home Secure While You're On Holiday
The last thing you want to do when you are on a well-earned holiday is to worry about how secure your home is, and neither do you want the heartbreak and hassle that comes with arriving home to find that someone has broken in. So that you can truly enjoy your break away and completely relax, there are some important things to do before you leave to ensure that your home is safe and secure; once these are done all you'll need to concern yourself with is bagging the best spot around the pool.
Is Your Insurance Valid?
When you took out your household insurance did you make sure there was a clause that meant your home would still be covered if you were away? Not all insurance companies include this as standard, so checking that yours does (and adding it if it doesn't) is a good idea. If you're having a pet sitter over or someone is coming in to water the plants then you'll also want to ensure that your insurance won't be invalidated; it might be worth calling the company to let them know what's happening to get the right answer.
Get all this dealt with before you leave and if you were to be burgled when you are away then at least you can rely on your insurance company to deal with the aftermath.
Make Sure Your House Looks Occupied
An empty house is a magnet to thieves so to stop them from noticing that your home might be a good place to find interesting (and potentially lucrative) goodies, you'll need to make it look as occupied as you can while you're away.
The lawn is always a giveaway so mow it a day or so before you're due to go away. Not only will this stop your house looked unlived in, but it will mean coming back and not immediately having to do it all again. Another good tip is not to leave any clothing drying either in or outside the house. If you're not putting the clothes away you're not wearing them and if you're not wearing them, you're probably on holiday.
Don't however, leave the curtains drawn or the blinds closed. If you do that, you're signalling to would-be burglars that you've gone away. And don't forget to cancel any regular deliveries. You might not have milk delivered anymore (although this is making something of a comeback) but veg boxes and wine deliveries are popular these days and you don't want these things left on the doorstep – not only will they show you're not in, but they can easily be stolen (or you could come back to rotting veg).
Speak to your neighbours too; see if they will pop in and pick up any post (if a burglar looks through the window or letterbox and sees a pile of letters and junk mail they'll know you're not there). They could also water your plants (dying plants are another clue that no one's home) while they're there.
Finally, install a timer so that your lights turn on but be careful which lights you choose (because remember, the curtains will be open). Don't make it seem even more obvious that the house is empty when you're trying to make it look occupied.
Install CCTV
CCTV can be a huge help when it comes to keeping your home secure while you're away. Firstly, it's a great deterrent; it would be extremely unlikely that anyone would attempt to burgle a house (or even check it out too closely) that had a camera mounted on the front, and perhaps even stickers on the windows letting those who were in any doubt that they were being filmed. Secondly, if something did happen, it will all be recorded. The police will have plenty of footage to help them in their investigations and hopefully, the perpetrators will be caught quickly.
Don't Advertise
It's exciting to be going on holiday and you'll probably want to tell people you're going which is fine – let your friends and family know you're away. They might worry otherwise plus they'll be pleased you're having a good time. Don't, however, announce your holiday plans on social media. No matter how private you think your settings are, one share to the wrong person and your absence will be noted.
Post your holiday snaps when you get home instead. Not only will this make your home safer, but it will mean you can enjoy your holiday without logging onto Facebook every 10 minutes too!