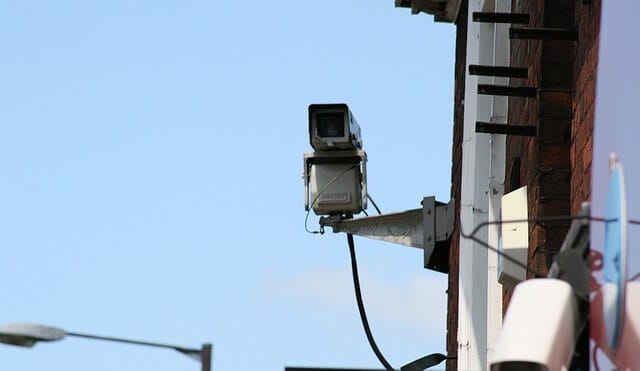 The Benefits of CCTV for Homes and Businesses in Bishops Stortford
It seems there cannot be anything written about CCTV cameras without a nod to Big Brother. Ah, there it is. And yet it isn't. With regards to CCTV many people have got it wrong. Something to remember is that Big Brother is not watching you. Big Brother is watching out for you. Big Brother has your back.
The benefits of CCTV in your home and business cannot be underestimated.
How does it affect me?
Crimes occur on a daily basis and locally. In fact, Bishops Stortford Police has detailed 64 reports of crime this January*. Of which nearly 20 occasions were attributed to robberies, thefts or burglaries. This figure is just for one month, and only involves crimes which were reported. Assuming the trend continues it would be mean over 200 theft related crimes in a year.
A CCTV camera is, unfortunately, not a magic wand in terms of crime prevention however it is a proven source of deterrent, and a vital tool in post-crime prosecution for incidents of theft.
How does it help me?
Statistics aside, peace of mind is paramount which is arguably the most important reason for the installation of CCTV. Which all seems great but more work than it's worth, right? Wrong. Here is a quick fire guide to CCTV install.
Go local. There are large companies out there who install CCTV and alarm and security systems but how much will a large company care?
Ensure the quality of equipment, and the company are approved to National Security Inspectorate standards.
Cost. CCTV is a cost-effective way to protect your home or business. Are the prices reasonable?
Make sure the equipment will work for you – will the cameras record effectively at night? Can it be viewed remotely? Ask the questions that are important for you and your property.
And lastly, feel comfortable. Speak with the people involved. Are they reputable? How long have they been in business? Does what they say make sense?
CCTV Installation and Monitoring
When you have made the decision to install CCTV at your home or business you may wonder what happens next. Installation is a straightforward process, and no more hassle than a digital TV install for instance. It will be hooked up to an internal monitor so you can survey your property, vehicle, store etc at any time 24/7.
There are different types of camera but the most popular for small properties are body cameras whose strong visual presence acts as a deterrent.
Monitoring is constant and the recordings are kept on hard drive that can be played back or used in court to assist convictions if necessary. Maintenance is not an issue so you can be assured that with the right equipment installed you have a safe pair of eyes watching over you.
Consider CCTV for your Bishops Stortford security needs and get the all the benefits that Big Brother has to offer, without the doublespeak.
Call Dave Rogers at Innov8 on 01279 305922 or e-mail enquiries@innov8security.co.uk for a free on-site inspection and quote for CCTV installation.
*Bishops Stortford Constabulary website